The Systemic Neuroscience Consulting Group
GO BEYOND THE SCRIPT
For Agility, Leadership And Your Comptetitive Advantage
Neuro Agility Profile™ Assessment
"Neuro-Agility is about optimizing the brain-mind elements that increase the ease, speed, and flexibility with which you think, learn and process information. It helps you to optimize your brain fitness and increase your mental flexibility, enabling you to have a fast, focused, and flexible mind."
"You can't improve what you can't measure"
And
"You can't improve what you haven't identified"
Neuro Agility Profile™ (NAP™)
What is a NAP™ Assessment?
A Neuro Agility Profile™ assessment is a tool that helps you develop a fast, focused, and flexible brain!
The purpose of a NAP™ assessment is to identify and optimize the brain-mind elements that impact the ease, speed, and flexibility with which you think, learn and process information, and ultimately enable you to improve your brain fitness and mental flexibility.
Developing Neuro-Agility is the most fundamental point of departure in improving performance and developing talent.
"A company's ability to learn faster than its competitors may be its only sustainable competitive advantage in the future."
~Former CEO of Shell Oil Company,

Arie de Geus

~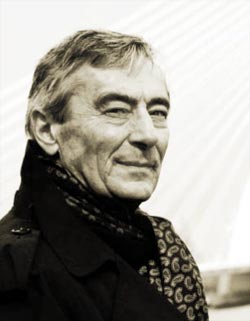 The NAP™ ASSESSMENT IS NOT:
THE GLOBAL NEURO-AGILITY COMMUNITY IS THE SOLE PROVIDER OF NEURO-AGILITY PROFILE™ ASSESSMENTS.
These assessments have been developed by Dr. André Vermeulen to measure how Neuro-Agile people are and how to improve their brain's performance and mental flexibility.
It has been registered and trademarked as a Neuro-Agility Profile™ and is abbreviated as NAP™.
The NAP™ is the most comprehensive, multi-dimensional assessment of its kind to measure the brain-mind elements that impact the ease, speed, and flexibility with which people think, learn and process information.
NAP™ assessments offer the following features:
Online questionnaire – 180 easy questions (40-60 minutes to complete)
29-page report consisting of 13 neuro-agility elements and suggestions to improve performance
Questionnaire Translated into various languages like English, Dutch, French, Spanish, Chinese, Hebrew, Arabic, Hungarian, Italian and Russian
Automized online debriefing videos
Post-evaluation assessment 6-12 months after initial assessment
What are the benefits of using NAP™ Assessments?
What does the NAP™ measure?
The NAP™ measures:
6 drivers that impact the ease and speed with which you learn, think, and process information and your overall brain fitness
7 neurophysiological elements that impact cognitive flexibility and mental agility
Drivers that optimize brain performance:
Elements of your neurological design
Various NAP™ Assessments​
NAP™ Advanced+ Brain Profile Assessment
NAP™ Student Performer Brain Profile Assessment
NAP™ Toolbox Brain Profile Assessment
Purpose of your NAP™ brain profile assessment
After implementing of this program, you will be able to:
Enjoy this exciting journey of learning how to get the most out of your Brain!