Attention: Leaders, Business Consultants, Sales Experts, Trainers, Therapists, Coaches, HR Professionals, Managers
Welcome to a new dimension of professional growth and expanded expertise.
NEURO-AGILITY PROFILE™ PRACTITIONER TRAINING
BRAIN-BASED EMOTIONAL INTELLIGENCE PRACTITIONER TRAINING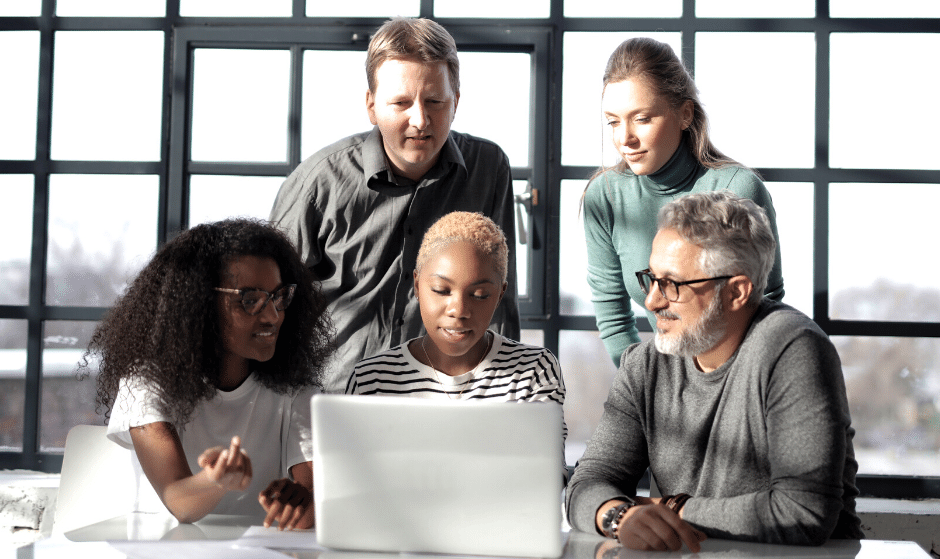 Are you a leader, business consultant, sales expert, coach, therapist, people performance expert, or talent development specialist looking to elevate your skills and create a profound difference?
BECOME A NEURO AGILITY AND BRAIN-BASED EMOTIONAL INTELLLIGENCE PRACTITIONER
Our comprehensive profile practitioner training program in Neuro Agility and Brain-based Emotional Intelligence and Leadership Development is designed to enhance your existing toolkit and take your practice to new heights and unprecedented success.
A better understanding of the brain equates to a better understanding of human behaviour and why we do what we do.
Join our esteemed community of practitioners and discover the unparalleled benefits of integrating our unique neuroscience-based profile assessments and learning solutions into your business model.
Faciltiate and Promote Transformation and Continued Growth By Getting People Out of Boxes
Join Our Mission And Go Beyond The Script
The Systemic Neuroscience Consulting Group (SNGC) offers compelling business partnership opportunities for sales leaders, business consultants, and leadership development specialists who are looking to enhance their business models with our exclusive neuroscience assessments and learning solutions.
As a leading provider of brain-based people development programs, SNCG delivers practical and immersive experiences through our Neuro-Agility Profile™, workshops, and masterclasses.
These programs are designed to equip you with neuroscience-derived techniques that can transform and elevate your performance, as well as that of your team and organization. By leveraging the principles of neuroplasticity, we help you optimize your brain function, enhance resilience in times of change and disruption, boost emotional intelligence, and mitigate the risk of errors in high-stress situations.
Systemic Neuroscience Consulting Group
Systemic Neuroscience Consulting Group: Is the Executive Business Partner and Representative of the Neuro-Link Europe for
Luxembourg
Germany
Belgium
Netherlands
Neuro-Link Certified Practitioners have the option to become licensed business partners who can utilize some or all of Neuro-Link's assessments, learning solutions and intellectual capital to develop their business.
Neuro Agility Profile ™ (NAP™) Practitioner Training
Neuro Agility Profile ™ (NAP™) Practitioner Training is a licensed, self-paced, online course to enable people development professionals across the globe to learn how to debrief their clients on various NAP™ assessments for adults, students and children. They also learn how to use our online learning solutions to develop their client's brain fitness and mental agility.
Neuro Agility Program Content:
NAP™ Practitioner Training offers the following features:
Neuro-Link's Brain-Based Emotional Intelligence
Practitioner Training
The Systemic Neuroscience Consulting Group offers Neuro-Link's cutting edge online Emotional Intelligence Practitioner self-study training to consultants, learning and development practitioners, performance improvement professionals, teachers, coaches, therapists and counsellors in order to become practitioners or business partners
Practitioners

will also be able to enroll their learners on our state-of-the-art High Achiever Program if their learners want to do online learning.
El Training Program Features:
Please note: ***Neuro-Link's Neuro Agility Profile ™ Brain Practitioner Training is a prerequisite before doing this training as the Neuro Agility Profile -Advanced+ and the 12 Emotional Intelligence Competencies Profiles™ are the starting point of our EI development program.
The NAP™ and Emotional Intelligence Profile Practitioner training is delivered in the following ways:
Become a Business Partner
Are you looking for an opportunity to expand your people development practice?
Would you like to add a new revenue stream to your business?
Business Partners are entrepreneurial professionals in the people development industry that are licensed to distribute, sell and deliver Neuro-Agility assessments and learning solutions in volumes to users of Neuro-Agility products and services. They are Neuro-Agility practitioners with a strong business focus.
To become a Business Partner, NAP™ Practitioner Training is a pre-requisite for any professional development in Neuro-Agility or any involvement in the Neuro-Agility Community. It will enable you to become a Neuro-Agility expert. You will learn how to use our NAP™ assessments and online learning solutions as tools to help your clients improve performance, identify potential, develop talent and reduce their risk for error.
Why should you consider becoming a Business Partner?
Be in business for yourself, but not by yourself!
By clicking the Send button, you understand that the information submitted shall be incorporated into the information systems of the
Systemic Neuroscience Consulting Group
. Your information shall be used exclusively to attend to your request. By indicating your data you are granting unequivocal consent to the
Systemic Neuroscience Consulting Grou
p to process your information. Furthermore, such consent extends to the transfer of data in accordance with applicable law. Details of your rights to modify the data can be found in our
Privacy Policy
SNCG provides brain-based people development programs, Neuro-Agility Profile™, workshops and masterclasses and interesting business partner opportunities to sales professionals, business consultants and leadership development specialists selected to expand their business models with our unique neuroscience assessments and learning solutions.